Our cult-favourite mask with over 10,000+ units SOLD.
Refine pores, clear congestion, and instantly boost radiance.
Tightens pores & brightens skin in 10 minutes*

Deeply detoxifies to draw impurities, toxins, and pollutants from the skin

Tackles pigmentation & evens skin tone

Cruelty-free and ZERO nasties

Packed with powerful plant-based ingredients that helps reduce

 

hyperpigmentation, dark spots, fights acne and reduces sun spots. 
Regular price
0.00
Sale price
59.00
Unit price
per
Sale
Sold out
View full details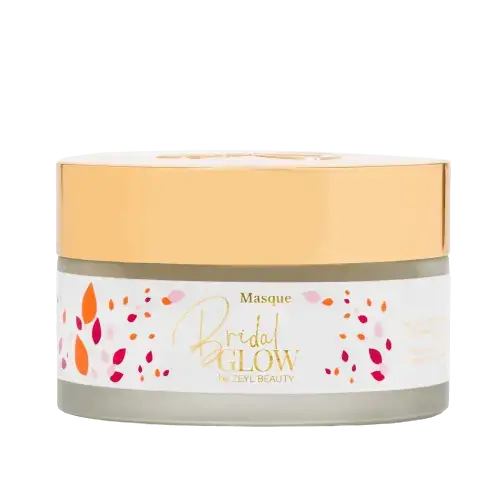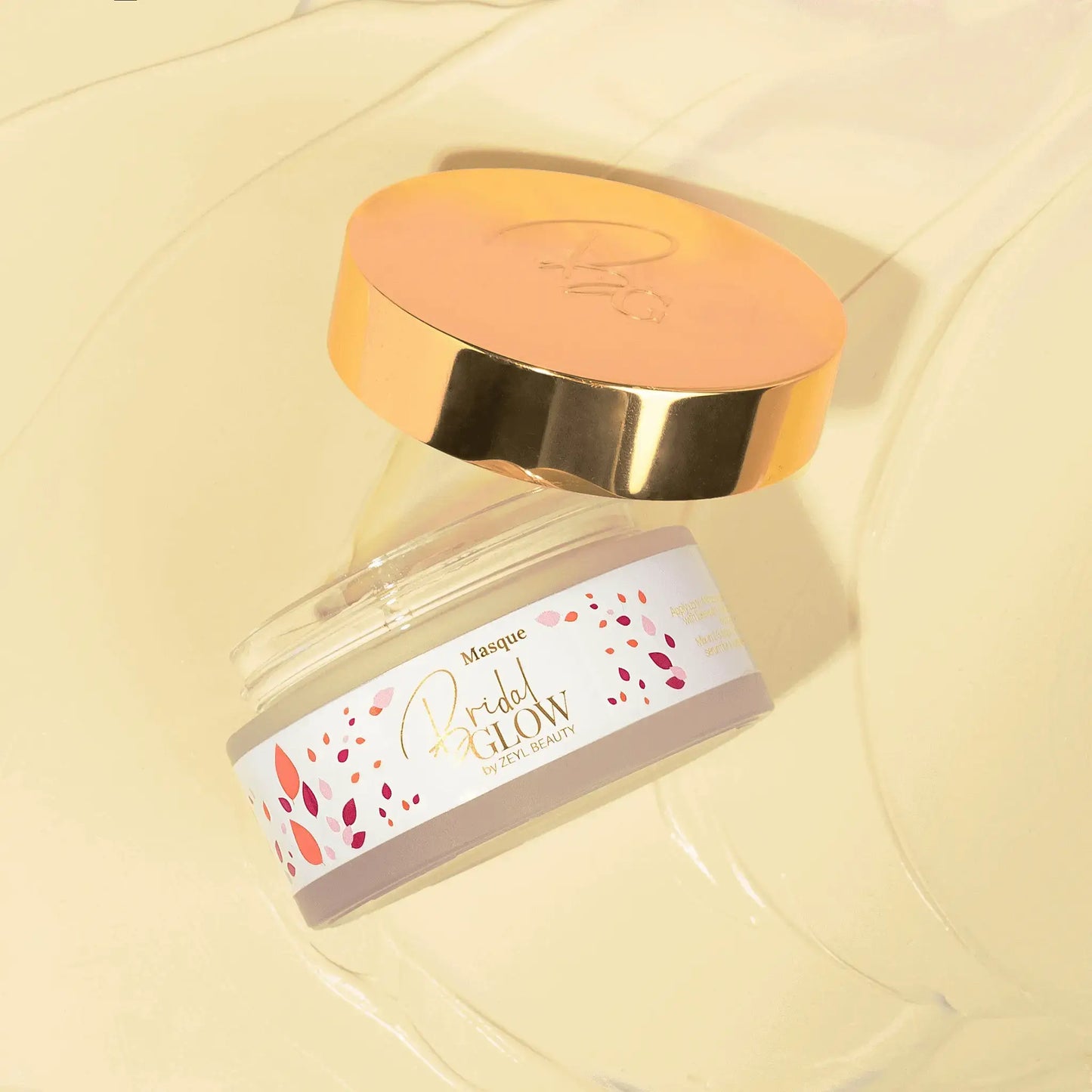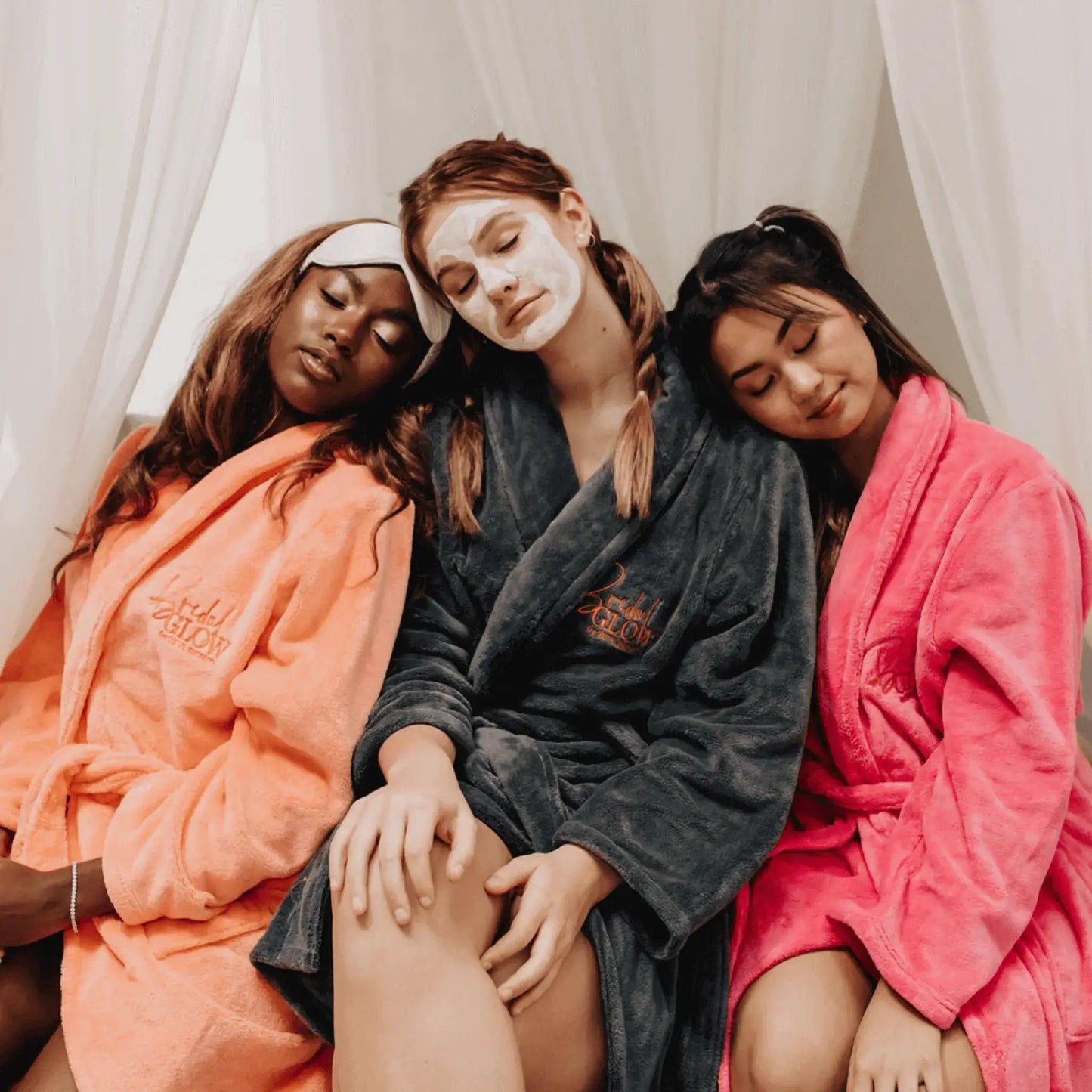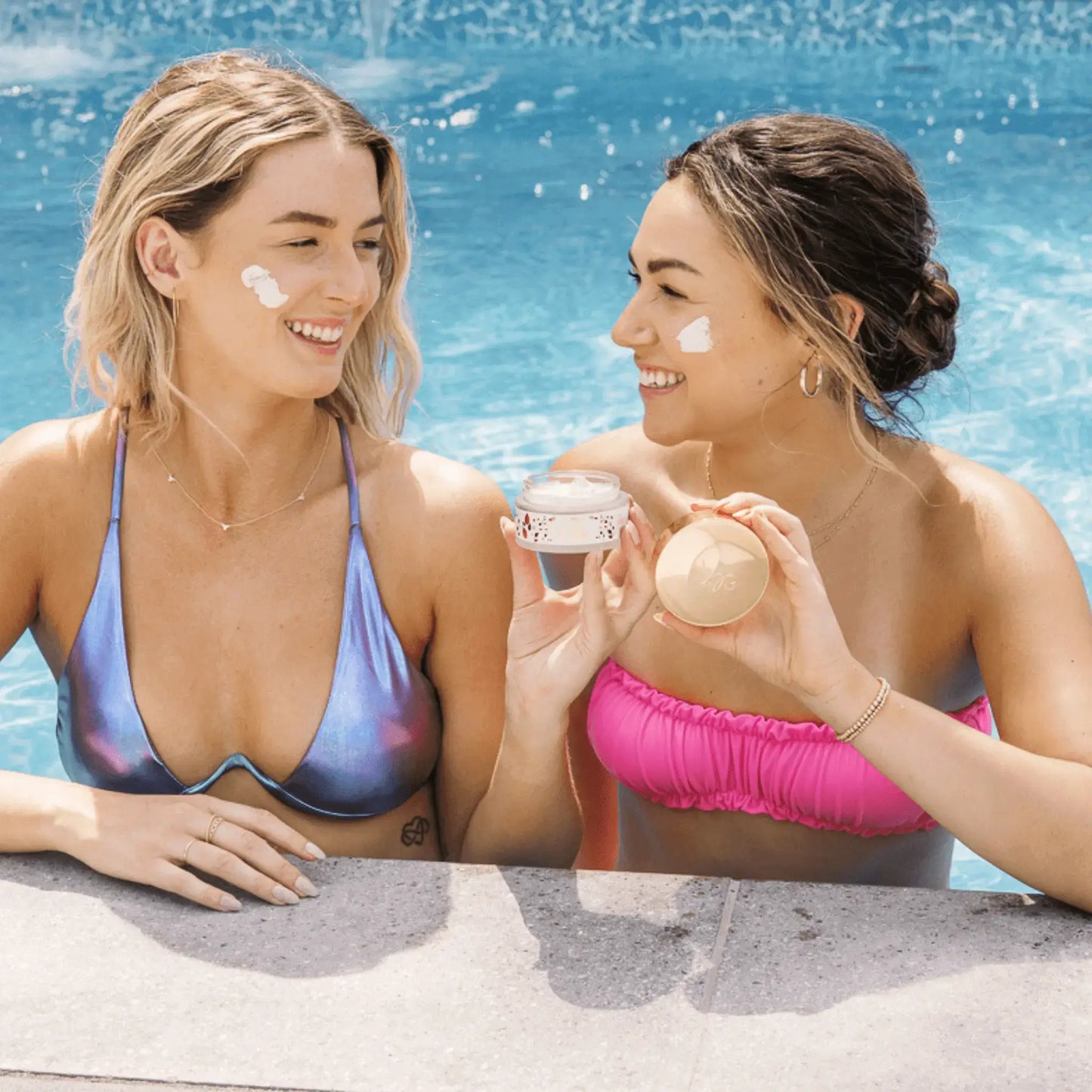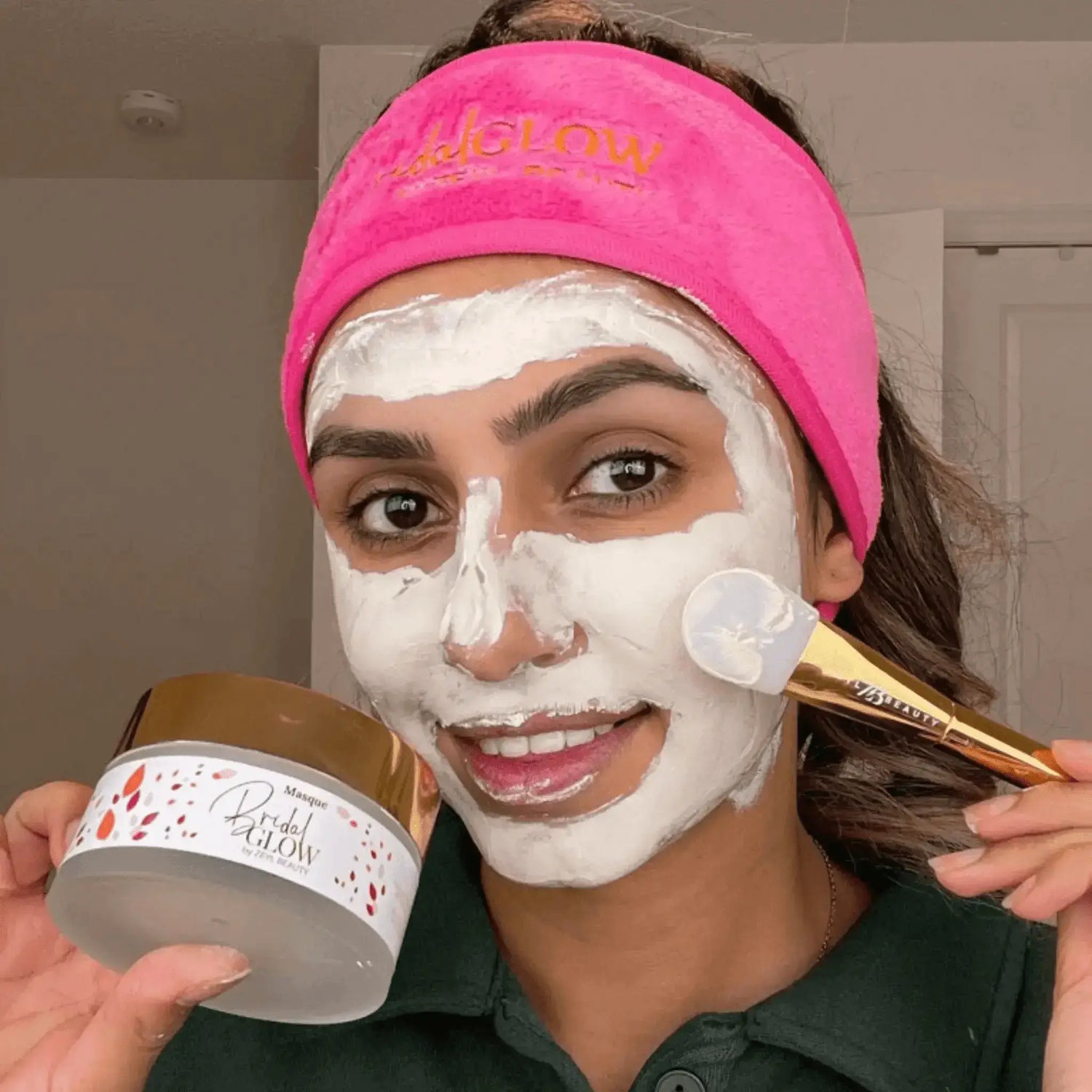 How to Use
Apply up to 4 times a week. Rinse after 20 minutes with lukewarm water and pat skin dry. 
Want to boost the benefits? Mix in 2-3 drops of your favourite Bridal Glow booster serum for a completely personalized glow. Since our serums are specifically tailored to your skin type, each drop will concentrate and amplify the effects of the mask, making it extra potent to support what your skin needs most. It's like your own personal beauty cocktail!
Real Results
97%

agreed pores were minimized

96%

agreed skin had improvement in dark spots & discoloration*
Frequently Asked Questions
Ingredients

Kaolin Clay, Water, Shea Butter, Aloe Vera, Vegetable Glycerin, Dead Sea Mud, Turmeric, Saffron, Papaya Enzyme, Sunflower Oil, Jojoba Oil, Willow Bark Extract, Calendula Oil, Mica, Phenoxyethanol, Sorbic Acid, Caprylyl Glycol.
When should I use this product

Apply the mask with our Spatula + Beauty Spoon 2 - 4 times a week. Rinse after 20 minutes with lukewarm water and pat skin dry. After masking, your skin will feel calmed and rejuvenated, ready to be balanced with another dose of your Bridal Glow serum and your favourite moisturizer.
Is it safe for sensitive skin

Our Bridal Glow Mask is made up of 100% natural, nonirritating ingredients.  Everyone's experience and skin can be quite different so we recommend reading the ingredients and preforming a patch test prior to your first use.
Is it safe for use during pregnancy

While all the ingredients in our Bridal Glow Mask are pregnancy safe, everyone's experience can be quite different, visiting your doctor for a personal recommendation is the best course of action.
More product details

Achieve Your Perfect Wedding day glow with Bridal Glow mask

Your wedding deserves nothing less than perfection, and that includes your radiant complexion. Enter Bridal Glow Mask, the skincare secret that refines pores, clears congestion, and instantly boosts your bridal radiance. Elevate your skincare regime and prepare to dazzle with every step down the aisle.

✨ Radiant Transformation: Bridal Glow Mask is your key to unveiling a radiant complexion that will leave everyone in awe. This mask effortlessly boosts your bridal glow, ensuring you shine on your special day.

🌿 Skin-Type Friendly: No matter your skin type, Bridal Glow Mask is your go-to solution. Whether your skin is oily, dry, or a combination of both, our mask caters to your unique needs.

🍃 Deep Cleansing: Bid farewell to congestion and oily skin concerns. Our exfoliating mask works to deeply cleanse your pores, leaving your skin feeling fresh, clean, and ready for the spotlight.

💧 Hydration Infusion: Experience the ultimate hydration boost. Bridal Glow Mask not only refines but also moisturizes, making dry skin and redness a distant memory.

🌟 Anti-Aging Elixir: Say hello to a smoother complexion with minimized wrinkles and fine lines. Our antioxidant-rich formula aids in the fight against the visible signs of aging.

🌌 Your Bridal Regimen: Make Bridal Glow Mask a cherished part of your bridal skincare regime. It's the secret ingredient to ensuring your skin looks flawless on your special day.

🌹 Instant Complexion Perfection: Our mask is designed to provide instant complexion perfection. Prepare to be amazed as your skin transforms before your eyes.

✨ Antioxidant Armor: Bridal Glow Mask not only refines your skin but also provides antioxidant protection. It's the perfect addition to your bridal beauty arsenal.

Don't settle for anything less than perfection on your wedding day. Elevate your skincare game with Bridal Glow Mask and let your radiant complexion be a testament to your bridal beauty.