Our Founders
From a young age, we were always taught to use nature's elements as remedies to heal and treat our skin. Aloe to hydrate and calm our sunburns, turmeric for inflammation, tea tree for acne, you name it. After a combined 15 years of experience in skincare, we both realized there was something missing: high-quality products made from real, natural ingredients. As in, ingredients you can actually pronounce. But most importantly, ingredients that work - making you glow from the inside out. So we took matters into our own hands.
Science meets Tradition
Our products are a marriage between science and Ayurvedic tradition. Through our products, we bridge the most modern skin science with the natural ingredients that our ancestors have used for centuries to create truly powerful and transformative skincare.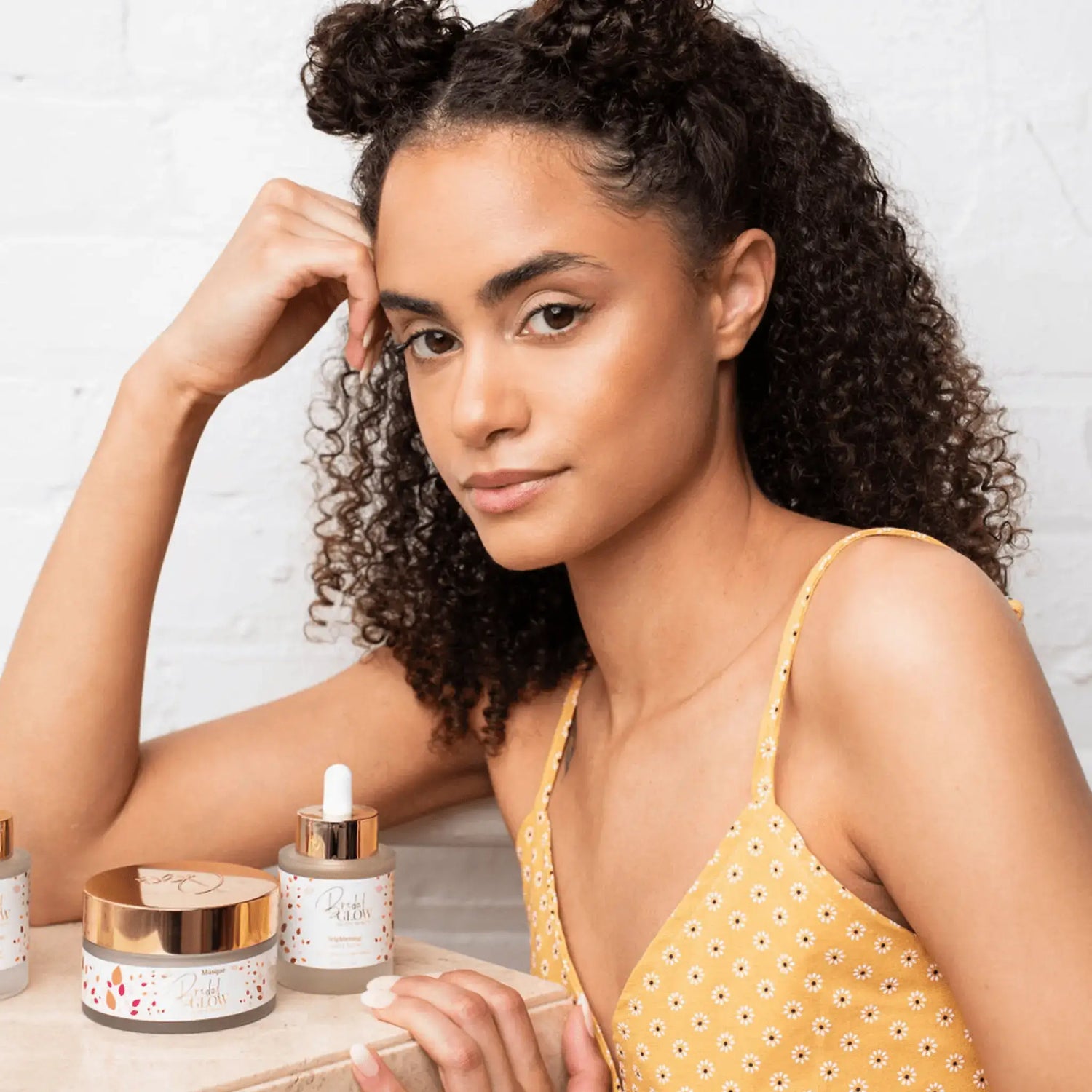 You're one-of-a-kind. Your skincare should be too!
Working with a team of renowned experts, we develop exceptional plant-based skincare products for an all-natural glow-up. From morning care to nighttime repair, our collections are designed to transform your skin and connect you with nature. Think of us as your one-way ticket to flawless skin — no matter your age or skin type.
SHOP
Clean but Mighty.
Our gentle & effective products are made from powerful plant-based ingredients. We have worked with a team of renowned experts to source the most effective skin healing agents, all derived from the earth. No harmful toxins. No animal products. Nothing you can't pronounce. Just pure, simple ingredients.
Glowing for Good
We champion diversity, inclusivity, hunger relief, higher education and female empowerment. Our goal is to develop skincare that is beneficial to both you and the people around you! Creating collaborative campaigns to support our philanthropic efforts is a top priority for everyone at Zeyl Beauty, including YOU, our greatest supporters and contributors to creating a difference that radiates and connects with those in need!