Deeply hydrate, brighten and reduce fine lines & wrinkles with this revolutionary serum.
Visibly reduces wrinkles and fine lines

Increase skin hydration with powerful blend of Hyaluronic Acid & antioxidants

Boosts collagen production

Potent antioxidants soothe skin & combat pollution

Suitable for daily use

Packed with powerful plant-based ingredients that deeply repairs and hydrates skin

,

minimizes fine lines & wrinkles and reveals softer skin
Regular price
0.00
Sale price
75.00
Unit price
per
Sale
Sold out
View full details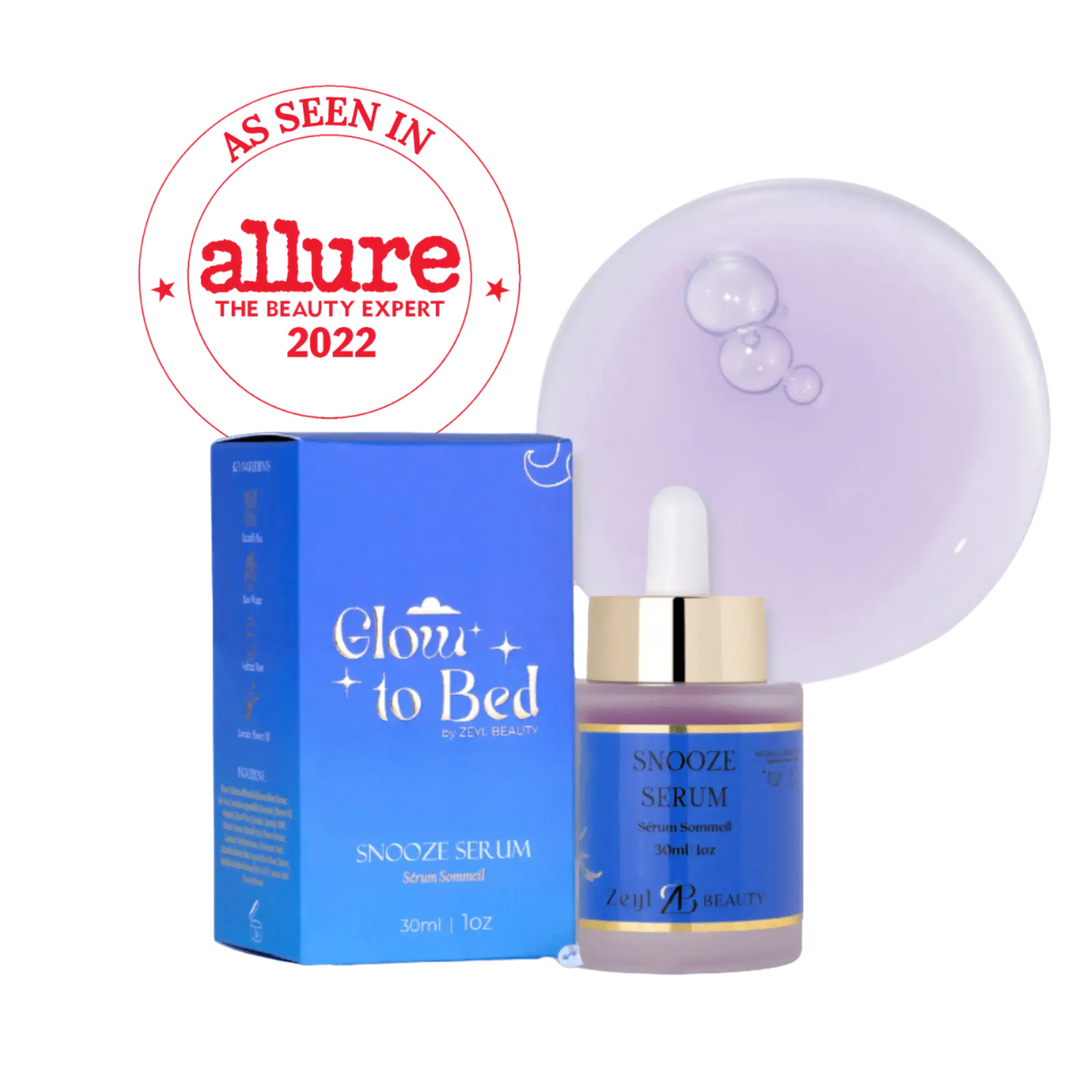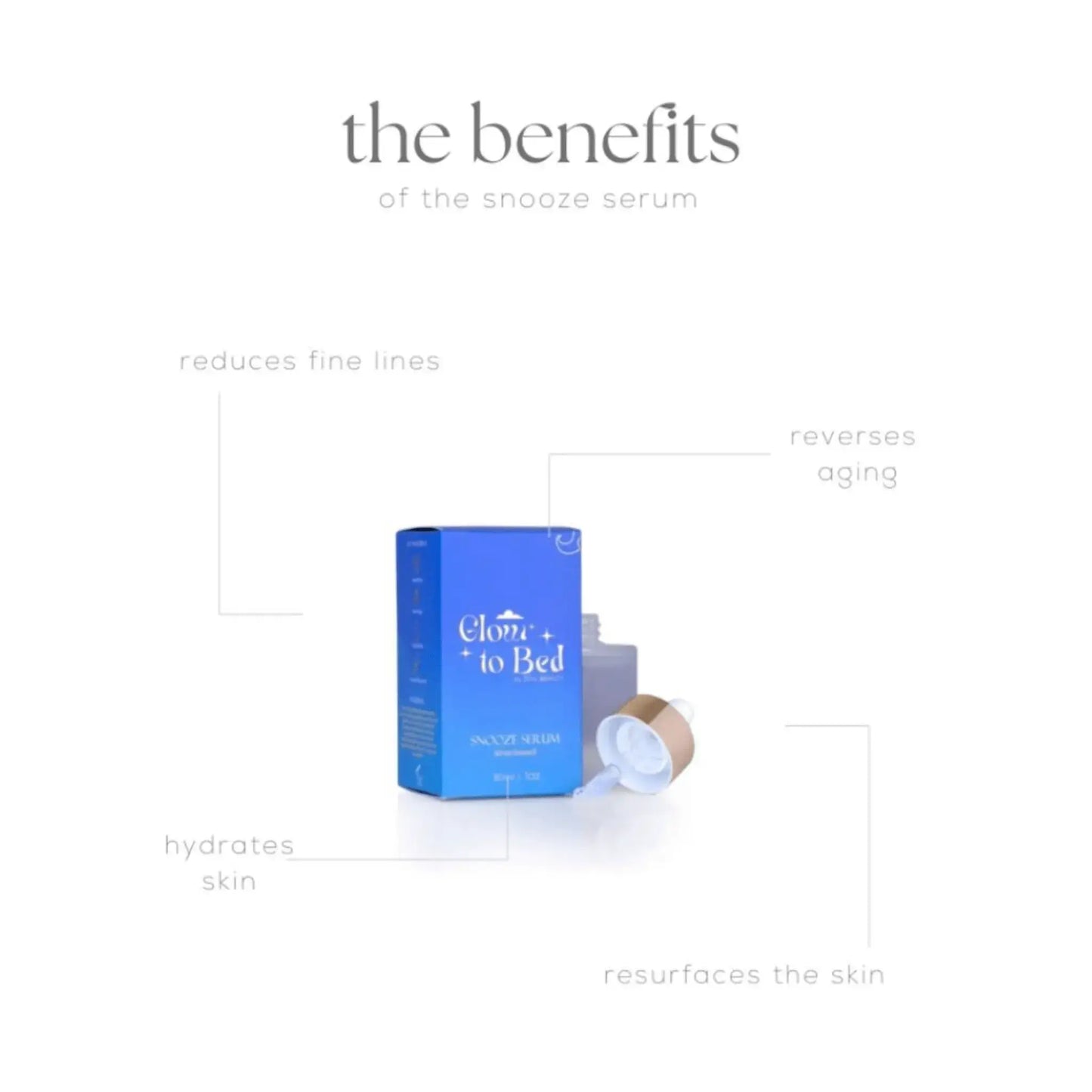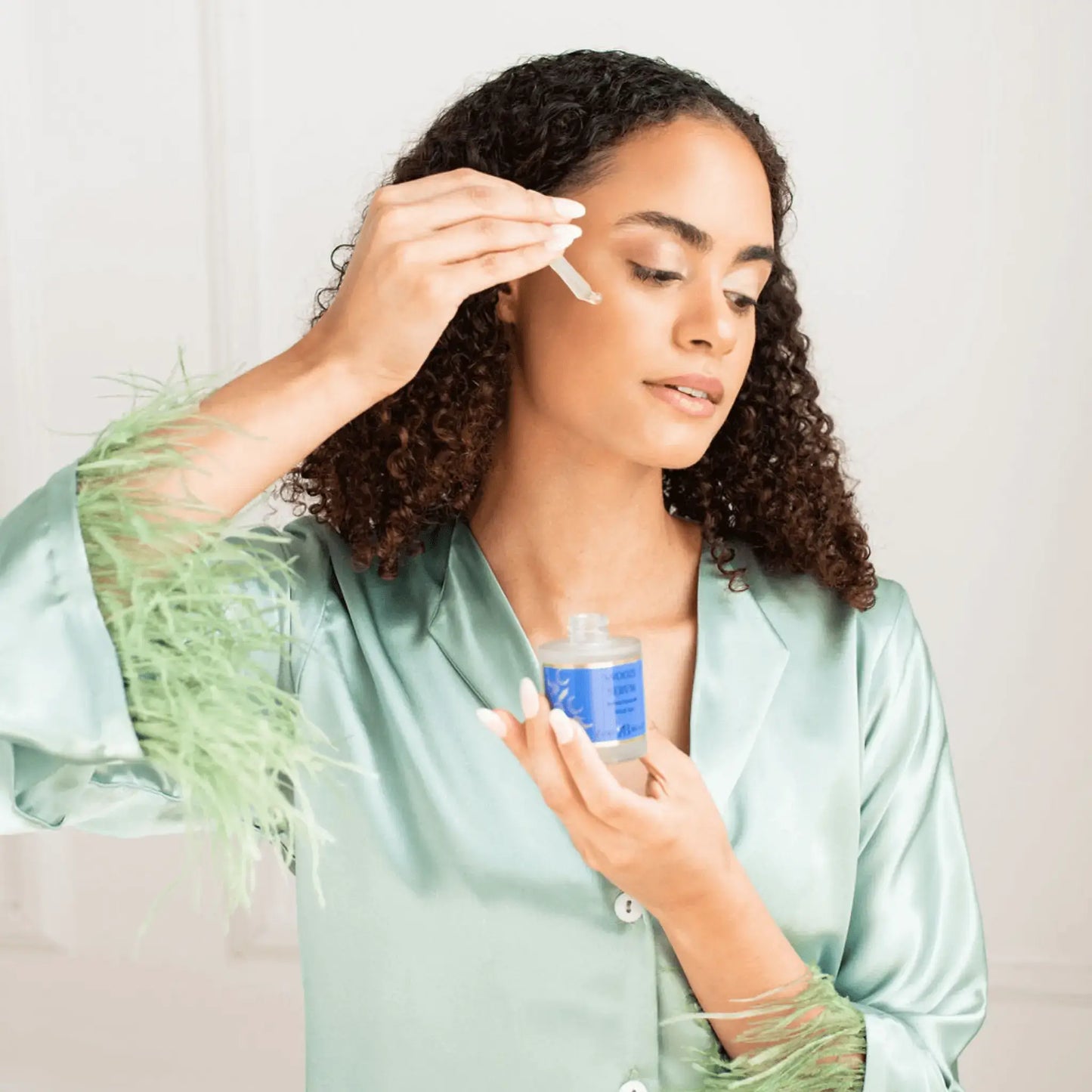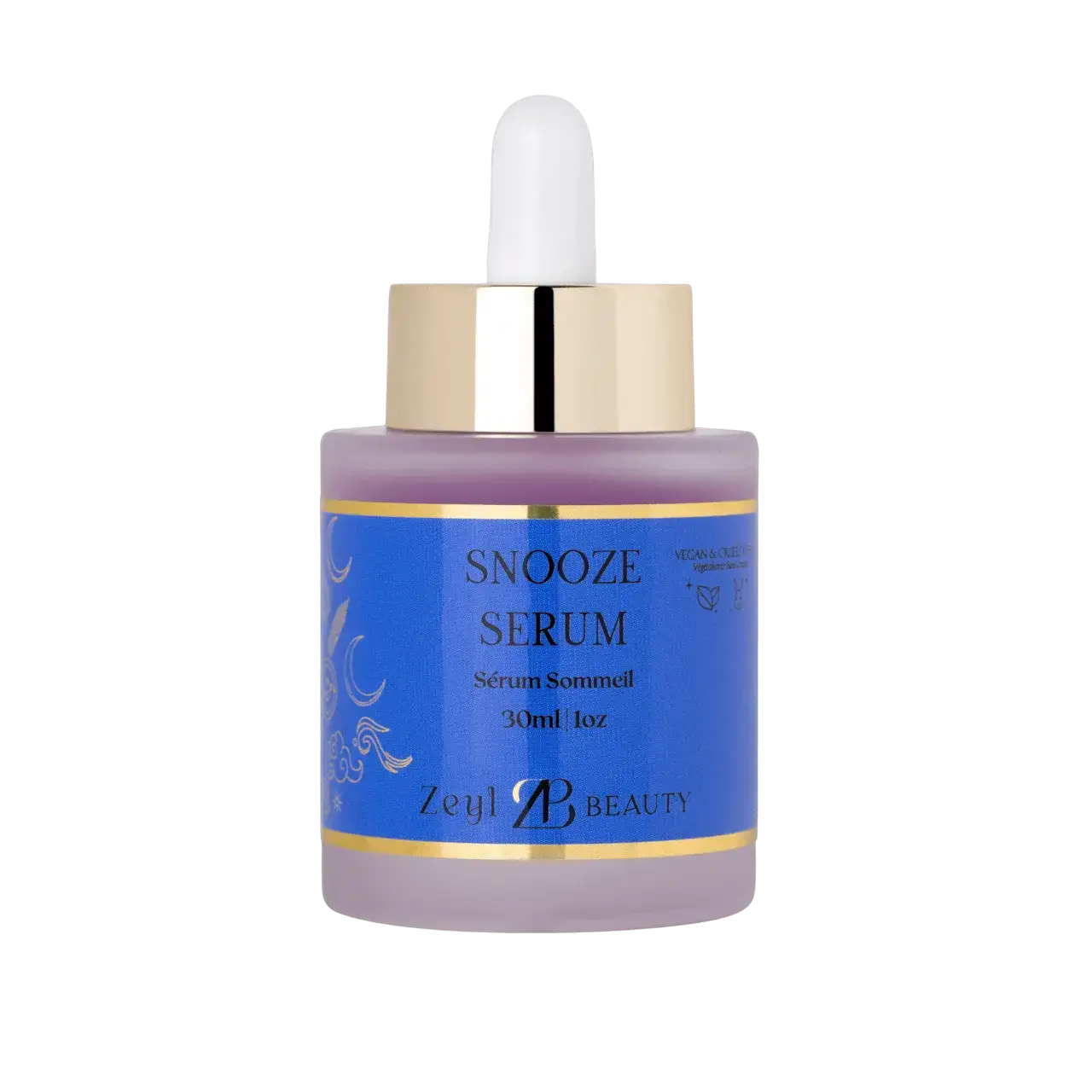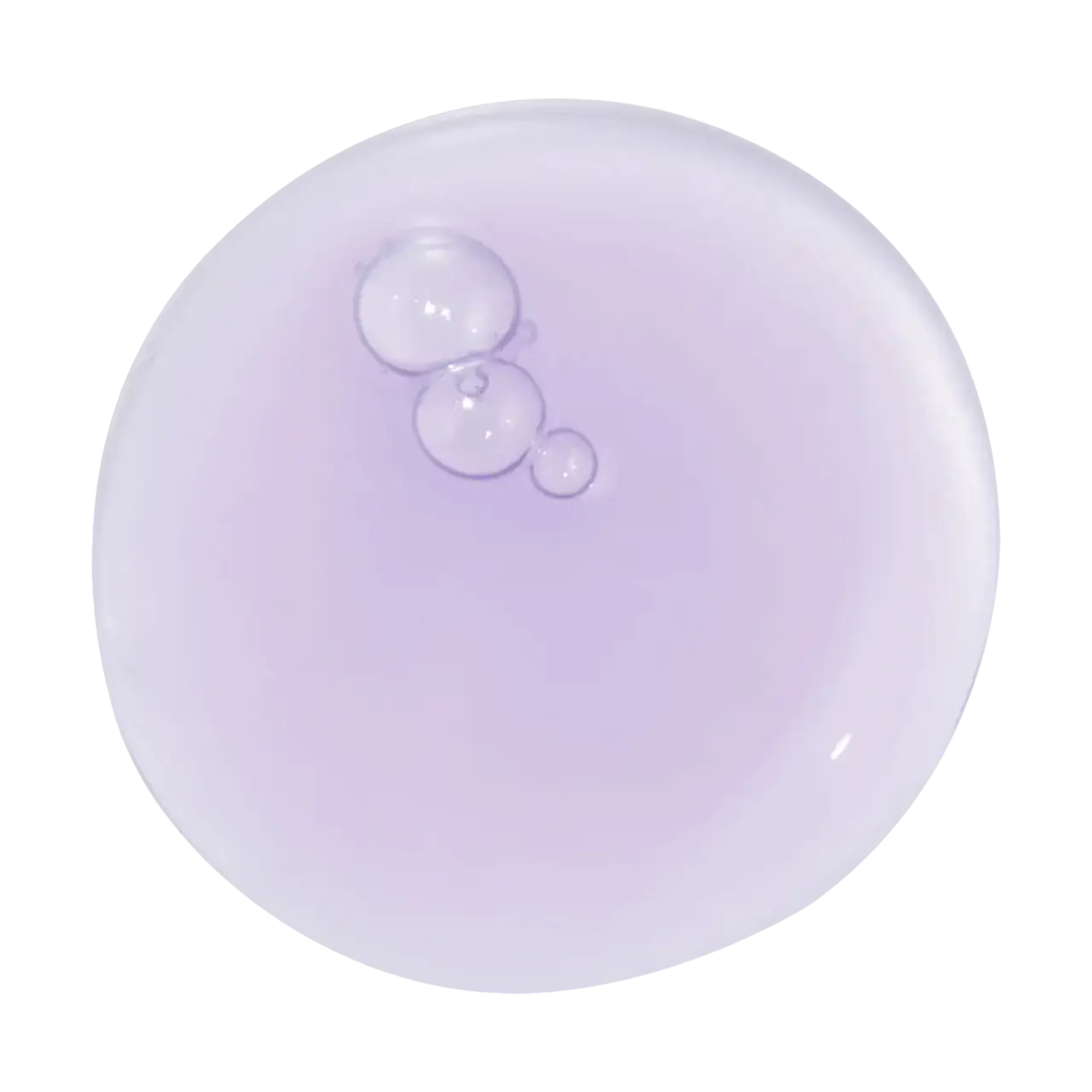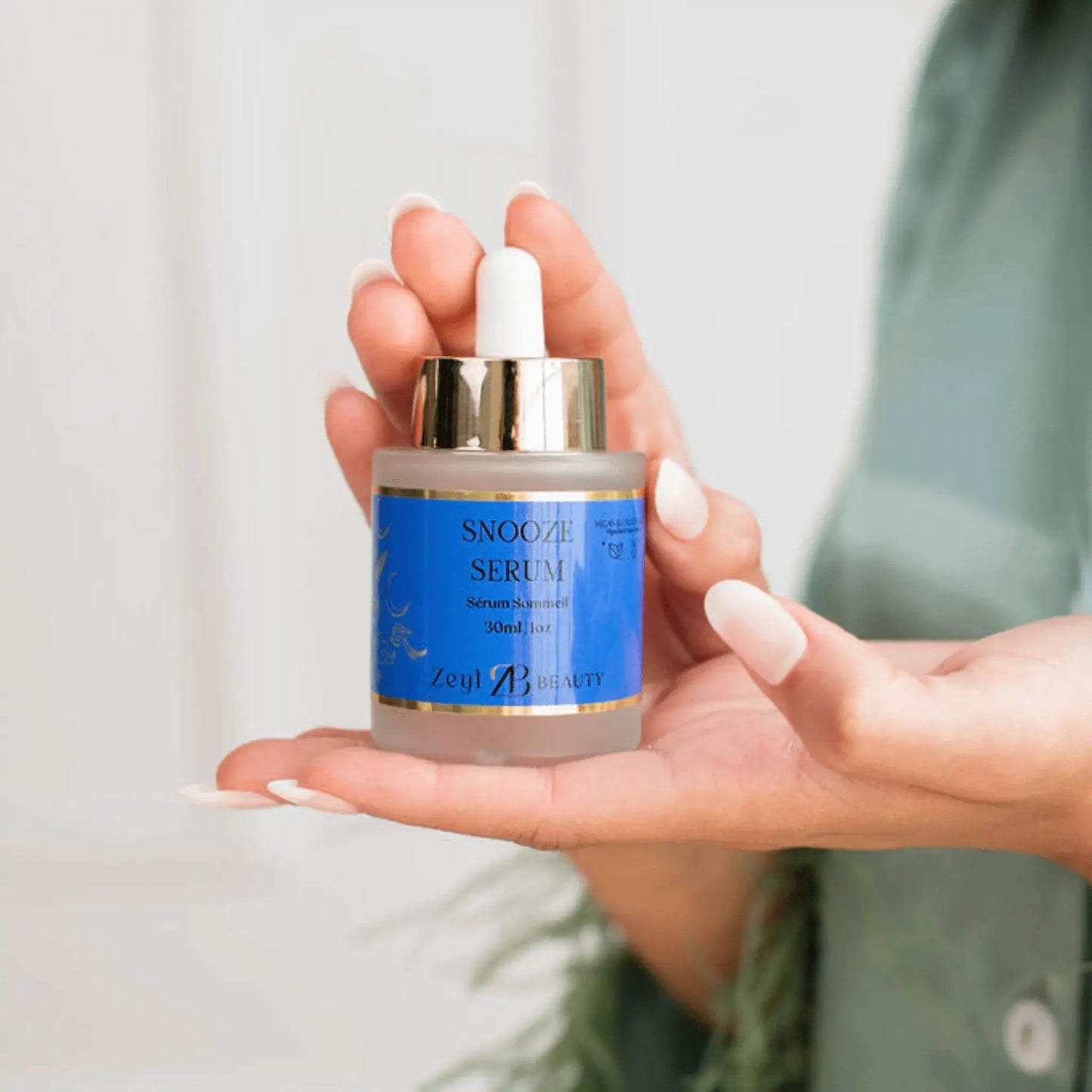 What its good for
▒ Uneven skin tone & roughness
How to Use
After your night time cleanser, apply 3-5 drops of the serum to your fingertips and gently massage into your entire face. Follow up with the Overnight Hydrafoliate Oil and Glow to Bed Mask for an all-night skin repair party.
Real Results
99%

agreed skin had an improvement in fine lines & wrinkles

96%

agreed skin had improved texture & looked more plump*

98%

agreed skin looked & felt more hydrated*
Frequently Asked Questions
Ingredients

Water, Valeriana Officinalis Rhizome/Root Extract, Aloe Vera, Lavandula Angustifolia (Lavender) Flower Oil, Vitamin E, Rose Water, Glycerin, Matrixyl 3000, Clitoria Ternatea (Butterfly Pea) Flower Extract, Carbomer, Triethanolamine, Hyaluronic Acid, Calendula Extract, Beta Vulgaris (Beet) Root Extract, Spirulina Maxima Extract, Malic Acid, Tartaric Acid, Phenoxyethanol
When should I use this product

Snooze Serum should be used on clean skin. Therefore, cleanse skin and then apply your Oil.
Is it safe for sensitive skin

Snooze Serum is made up of 100% natural, nonirritating ingredients. Everyone's experience and skin can be quite different so we recommend reading the ingredients and preforming a patch test prior to your first use.
Is it safe for use during pregnancy

While formulated without endocrine-disrupting ingredients, please consult with your physician.
More product details

Introducing the Snooze Serum – Your Ultimate Skincare Elixir for Ageless Beauty

Unlock the secret to timeless radiance with Snooze Serum, the ultimate solution for your skincare needs. Our meticulously crafted formula is designed to deeply hydrate, brighten, and reduce fine lines and wrinkles, helping you unveil a more youthful and vibrant complexion.

✨ Reveal Your Inner Radiance: Snooze Serum is your path to luminous, youthful skin. Our potent blend of ingredients is expertly formulated to enhance your skin's natural radiance, leaving you with a lit-from-within glow.

🌟 Brighten & Revitalize: Say goodbye to dullness! Snooze Serum's brightening properties work wonders, helping to restore your skin's natural luminosity, leaving you looking and feeling refreshed.

🌼 Nourish & Soothe: Experience the soothing embrace of Snooze Serum as it nourishes your skin deeply. Our serum is specially crafted to calm irritation and replenish moisture, leaving your skin soft, supple, and oh-so-smooth.

🌊 Hydrate for Days: Dry skin, be gone! Snooze Serum's moisturizing prowess is unparalleled. Our advanced formula deeply hydrates, ensuring your skin remains plump and dewy, banishing dryness and flakiness.

🌈 Minimize Pores: Snooze Serum not only reduces fine lines and wrinkles but also works to minimize pores, giving your skin a smoother, more refined texture. Say hello to a flawless canvas!

🧖‍♀️ Your Daily Skincare Ritual: Make Snooze Serum a part of your daily skincare routine and watch the transformation unfold. It's the secret weapon you need for age-defying beauty.

Experience the magic of Snooze Serum and unlock your skin's full potential. Embrace the power of deeply hydrating, brightening, nourishing, and soothing skincare, all in one luxurious bottle. Say goodbye to fine lines and wrinkles and hello to a more radiant you.

Don't wait; let Snooze Serum be the cornerstone of your skincare routine. Your skin deserves the best, and Snooze Serum delivers exactly that. Say hello to timeless beauty today!