BeGone Blemishes, almost instantly! It unclogs nasties in pores and regulates sebum production to combat acne.
Refine pores, clears congestion, and instantly minimizes acne.
Prevents breakouts and balances skin's oil levels

Deeply detoxifies to draw impurities, toxins, and pollutants from the skin

Balances oil production

Cruelty-free and ZERO nasties

Packed with powerful plant-based ingredients that helps

 fight acne, balance oily skin, minimizes redness and help reduce future acne outbreaks.
Regular price
0.00
Sale price
75.00
Unit price
per
Sale
Sold out
View full details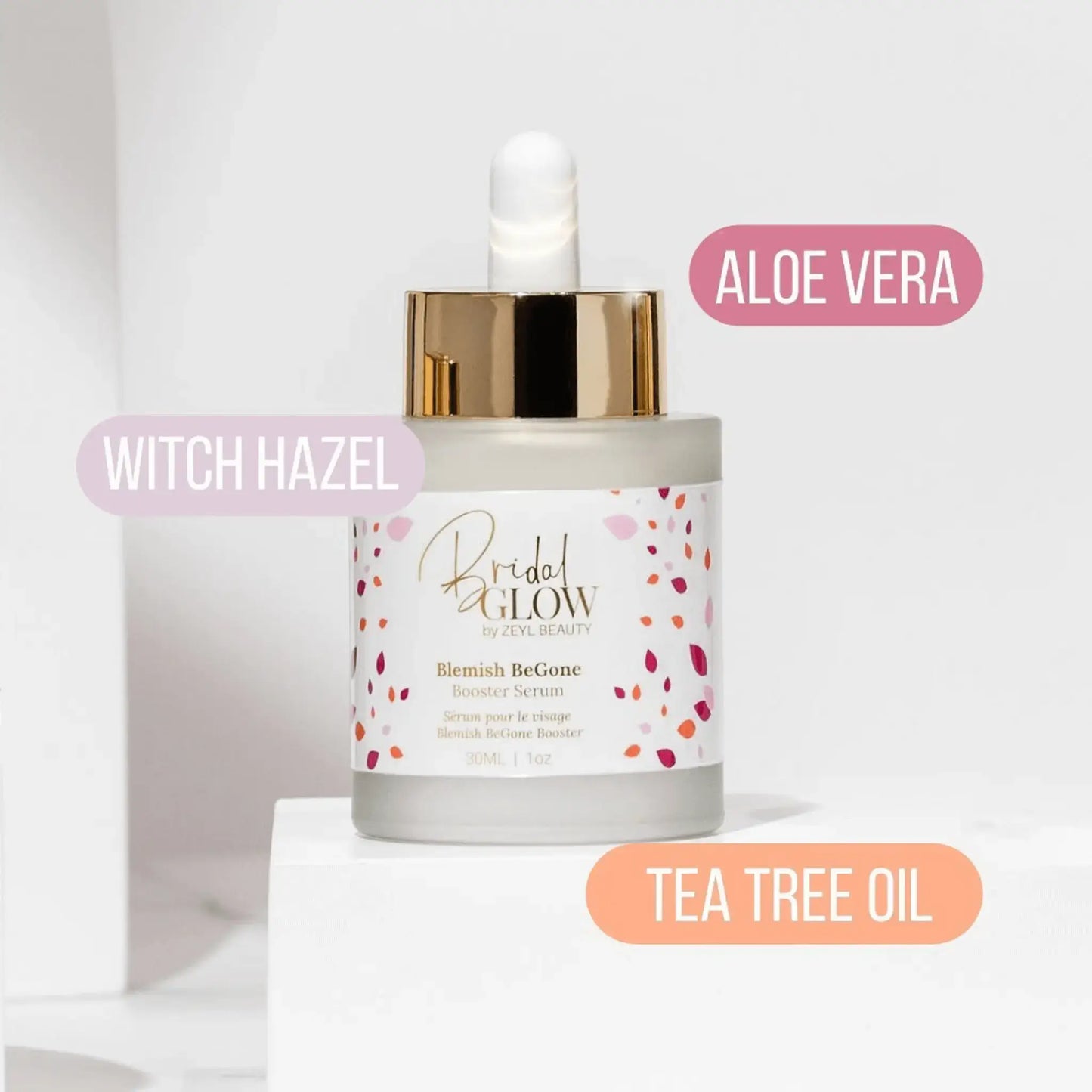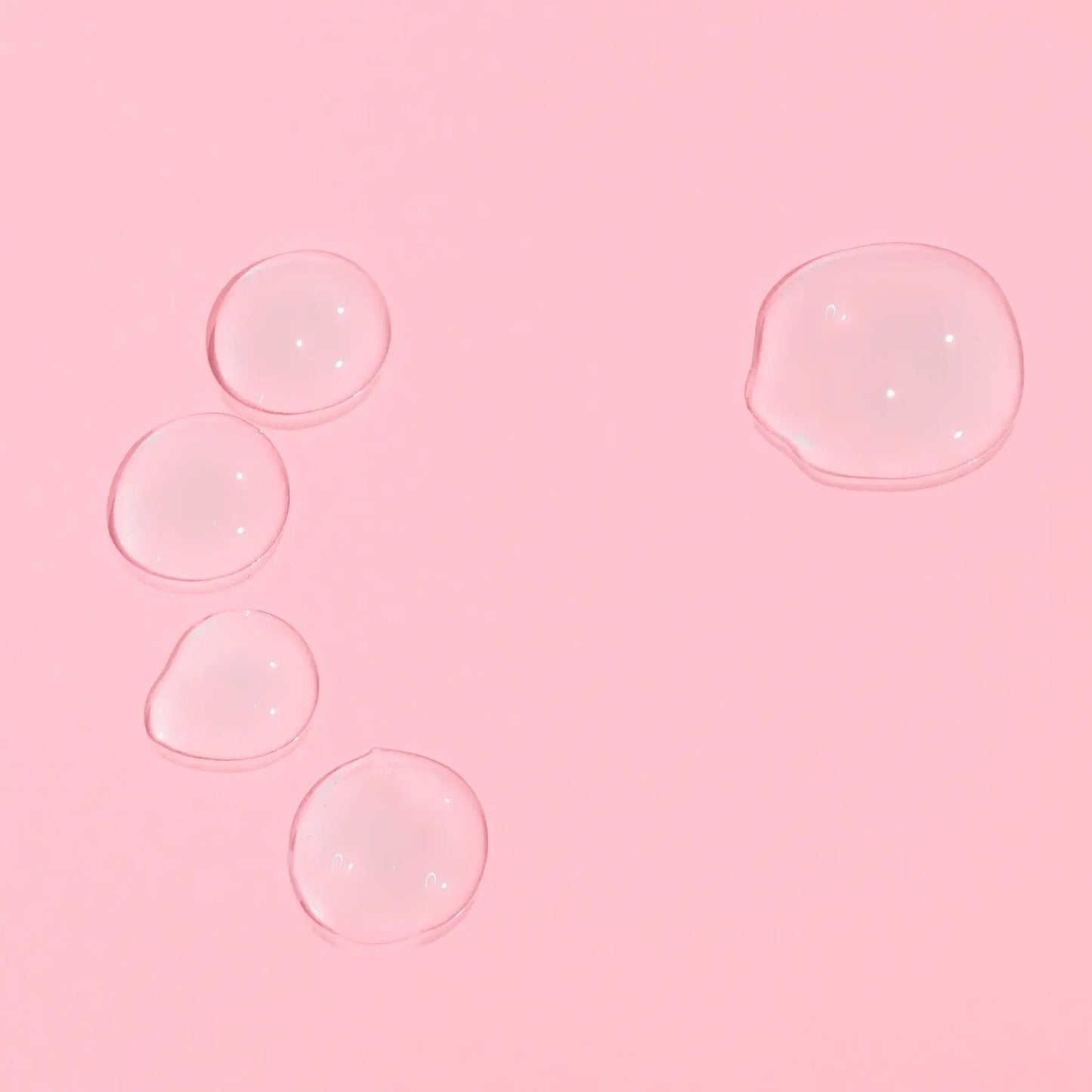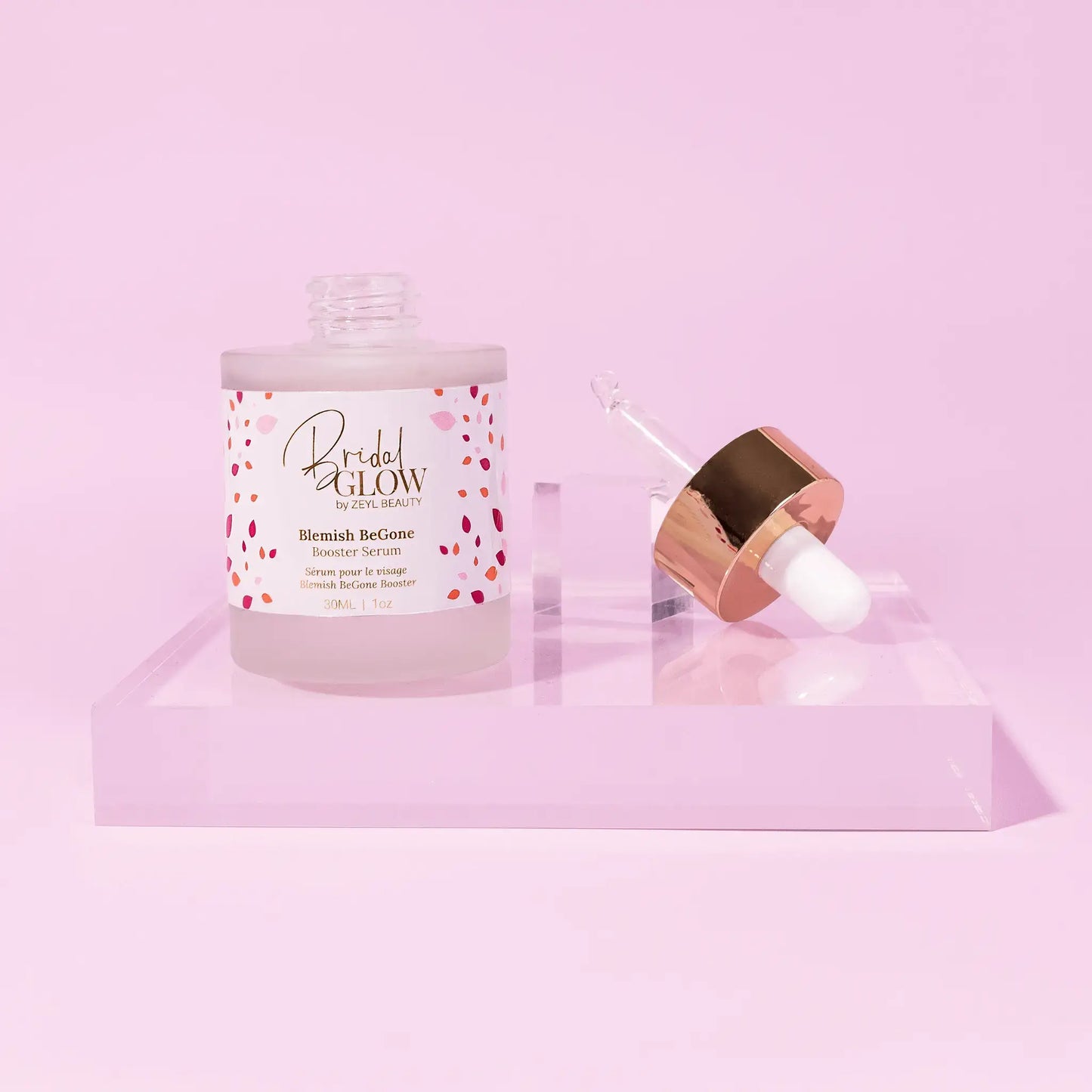 How to Use
After cleansing and toning, apply a few drops of serum to your entire face. 
Want to boost the glow-up? Mix this serum with your Bridal Glow Masque for a personalized Blemish BeGone treatment. Each drop of serum will concentrate and amplify the acne-fighting effects of the mask to support what your skin needs most.
Button label
Real Results
97%

agreed that adult acne was reduced*

96%

agreed skin had improvement in acne scars & discoloration*
Frequently Asked Questions
Ingredients

Herbal Infusion, Vegetable Glycerin, Jojoba Oil, Willow Bark Extract, Glycolic Acid, Licorice Extract, Carbomer, Kojic Acid, Hyaluronic Acid, Lemon Balm Leaf Extract, Vitamin B3 (Niacinamide), Alpha Arbutin, Triethanolamine, Vitamin A, Phenoxyethanol, Sorbic Acid, Caprylyl Glycol.
When should I use this product

Blemish BeGone Booster Serum should be used on clean skin. Therefore, cleanse skin and then apply your serum. Follow with moisturizer in the AM and the PM and SPF in the AM.
Is it safe for sensitive skin

Blemish BeGone Booster Serum is made up of 100% natural, nonirritating ingredients.  Everyone's experience and skin can be quite different so we recommend reading the ingredients and preforming a patch test prior to your first use.
Is it safe for use during pregnancy

While formulated without endocrine-disrupting ingredients, please consult with your physician.
More product details

Unleash Clearer Skin with Blemish BeGone Booster Serum

Say goodbye to blemishes and embrace a clearer, more radiant complexion with Blemish BeGone Booster Serum. Our potent formula is designed to unclog nasties in pores, regulate sebum production, and combat acne, leaving your skin refreshed and revitalized.

✨ Complexion Clarity: Blemish BeGone Booster Serum is your key to achieving a clearer, smoother complexion. Our formula effectively refines pores, clears congestion, and minimizes acne, so you can put your best face forward.

🌿 Skin-Type Versatile: No matter your skin type, our serum has got you covered. From oily to combination, Blemish BeGone caters to diverse skin types, making it a versatile addition to your skincare routine.

🍃 Effective Exfoliation: Experience the power of gentle exfoliation with our formula, which helps unclog pores and regulate sebum production. Bid farewell to blemish-causing impurities.

🌟 Retinol Magic: Harness the benefits of retinol, a skincare superhero known for reducing fine lines and promoting skin renewal. Achieve a youthful appearance with every application.

🛡️ Oil-Free Brilliance: Blemish BeGone is oil-free, ensuring that it won't clog your pores or exacerbate acne concerns. Keep your skincare routine light and effective.

🌌 Your Skincare Regime: Elevate your skincare game with the Blemish BeGone Booster Serum. Make it a crucial part of your daily regimen for consistent, acne-free results.

✨ Hydration and Balance: Our serum not only tackles blemishes but also maintains your skin's hydration and balance. Enjoy the best of both worlds with clearer, hydrated skin.

Don't let blemishes steal the spotlight from your natural beauty. Embrace the transformative power of Blemish BeGone Booster Serum and unveil a clearer, more confident you.