Defeat acne, dryness, & dull skin with this clarifying and balacning oil.
Intensively hydrates and repairs skin barrier, achieving hydrated skin overnight.

Wake up to skin that feels refreshed, plump, and radiantly hydrated.

Prevents breakouts and balances skin's oil levels

Deeply detoxifies to draw impurities, toxins, and pollutants from the skin

Packed with powerful plant-based ingredients that helps

fight acne, balance oily skin, hydrate skin and help reduce future acne outbreaks.
Regular price
0.00
Sale price
80.00
Unit price
per
Sale
Sold out
View full details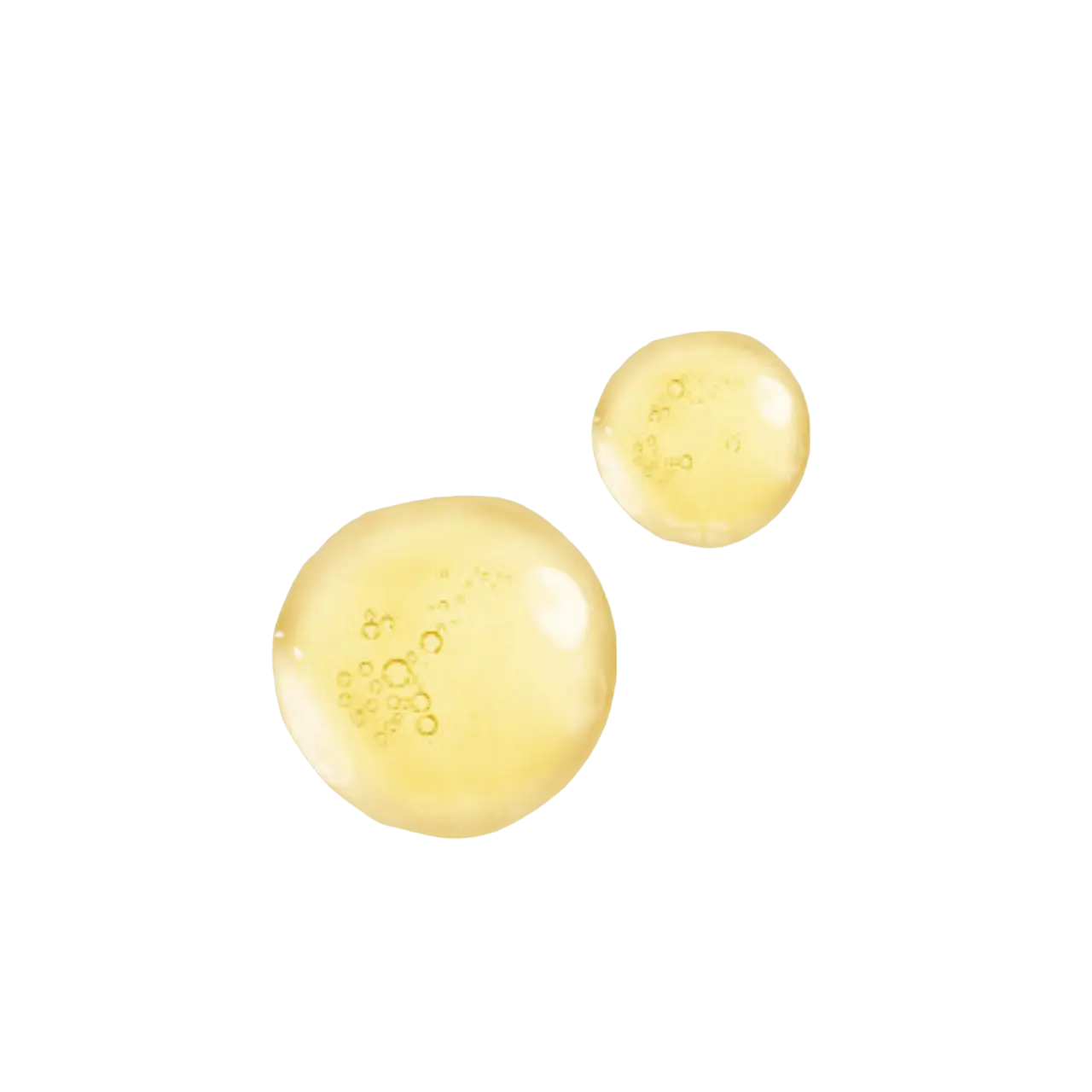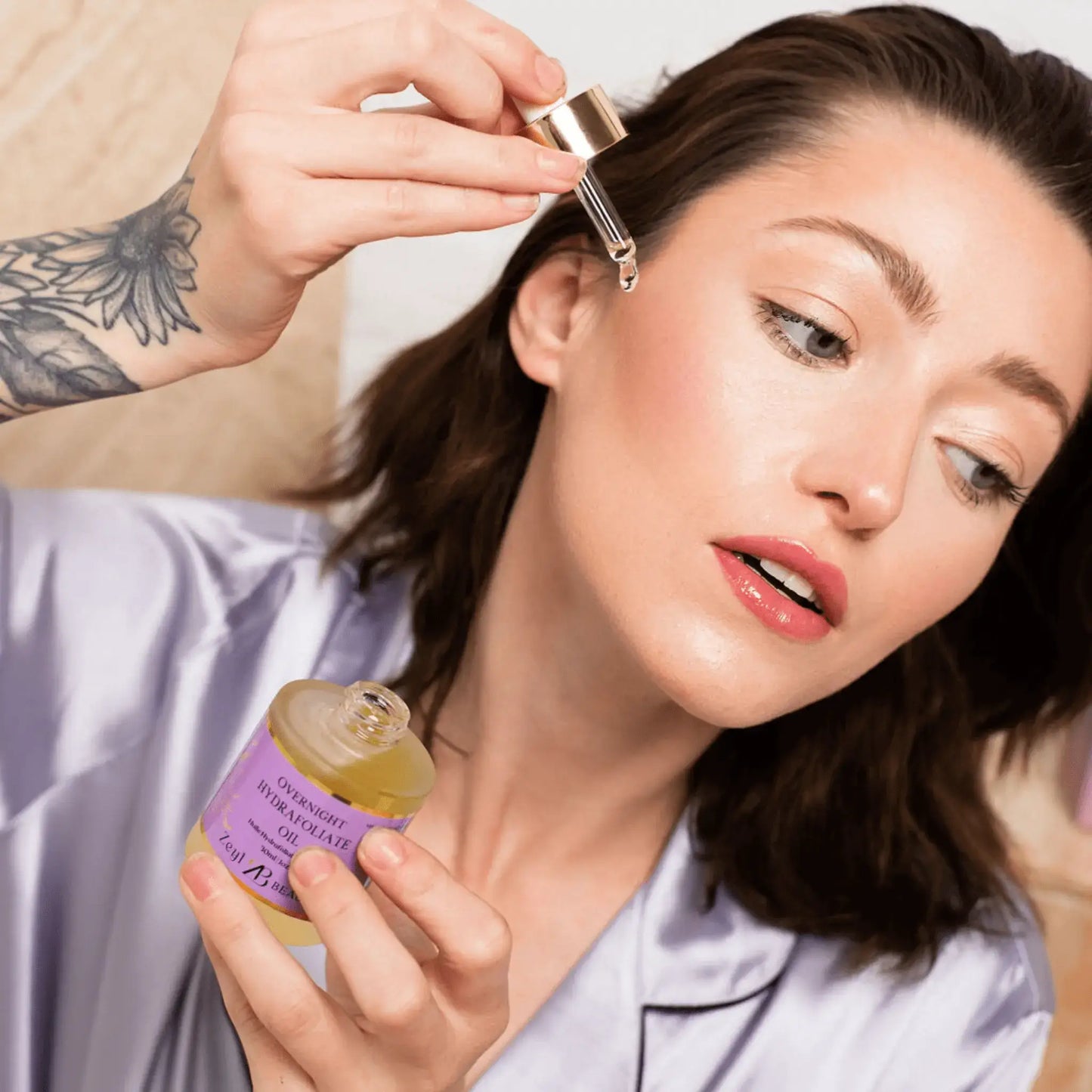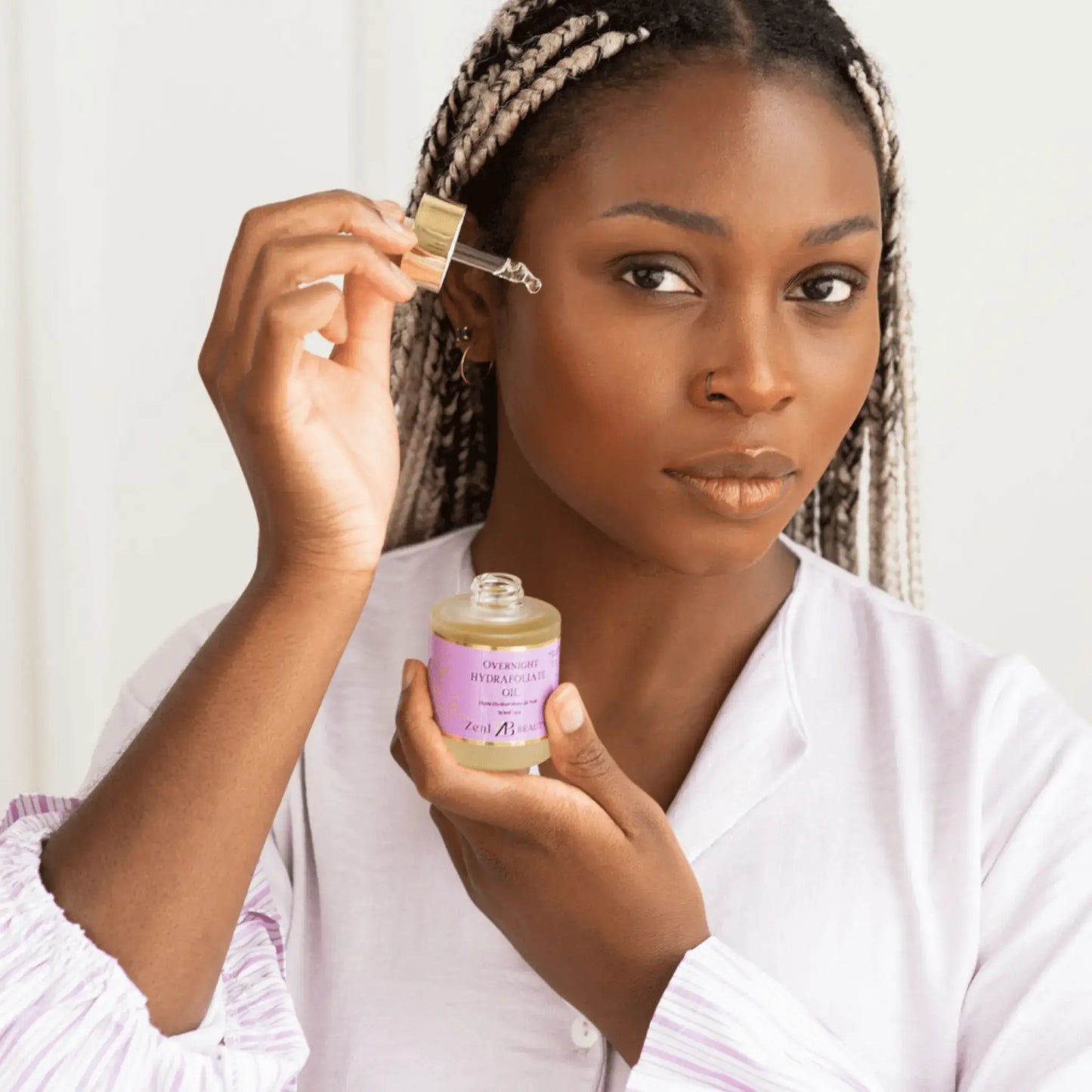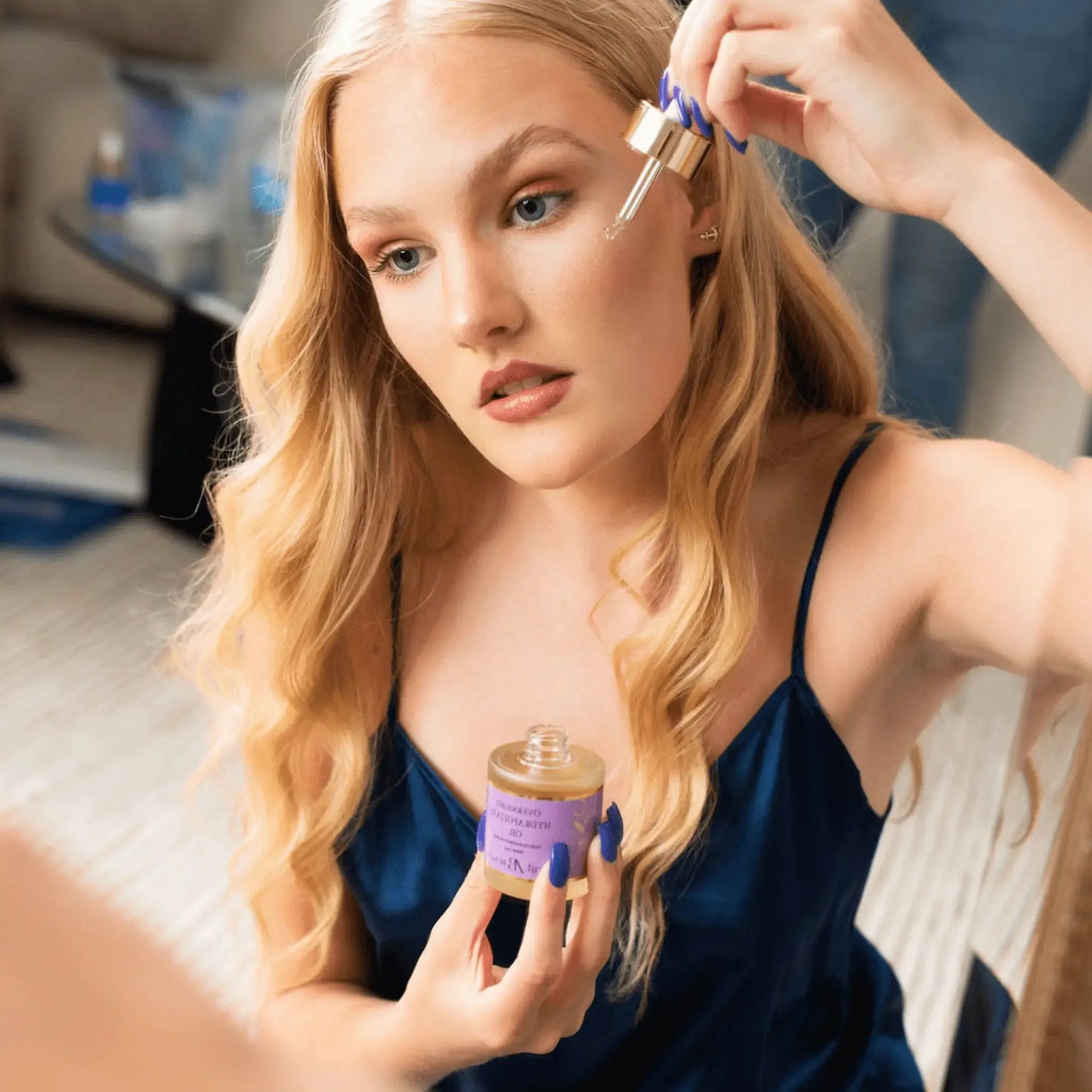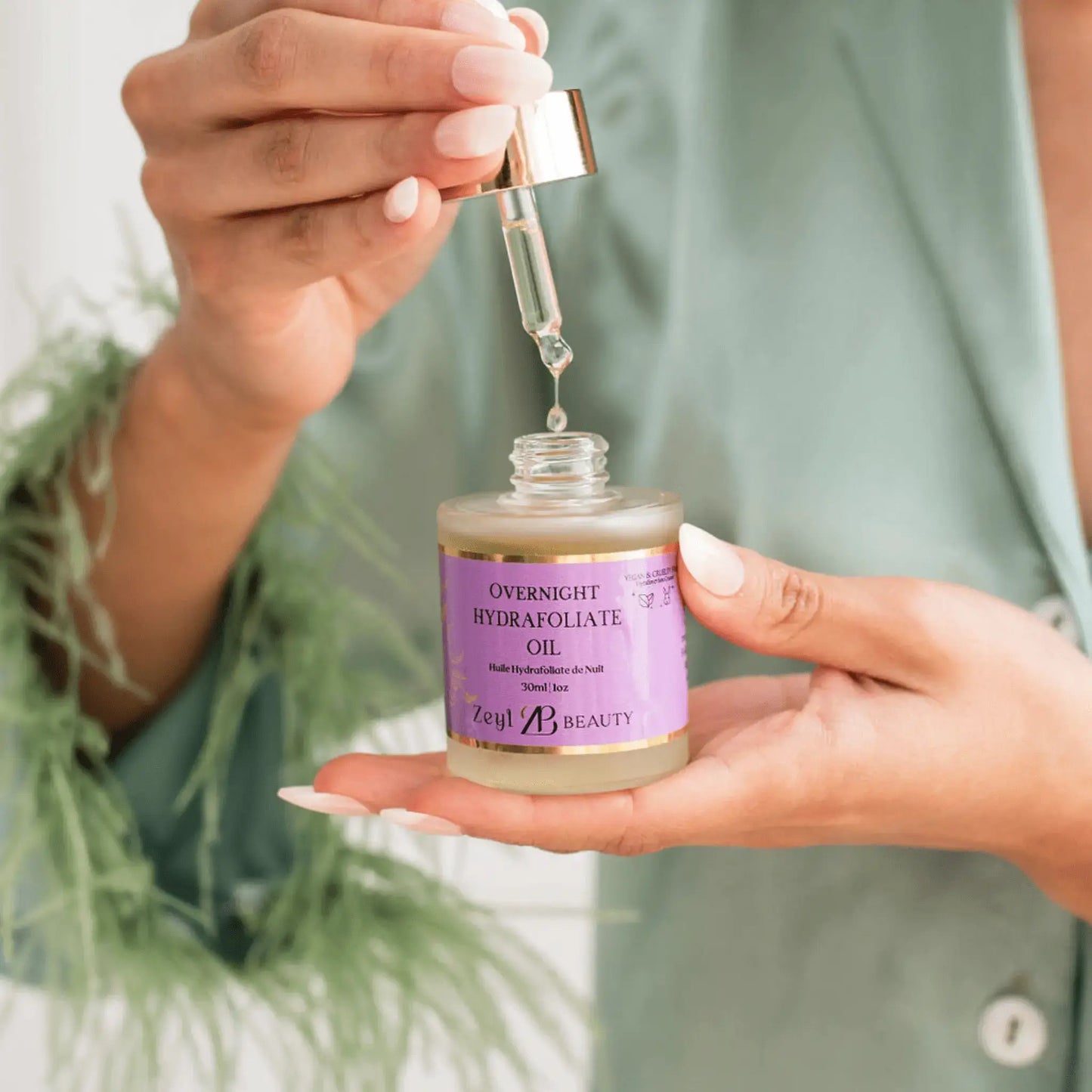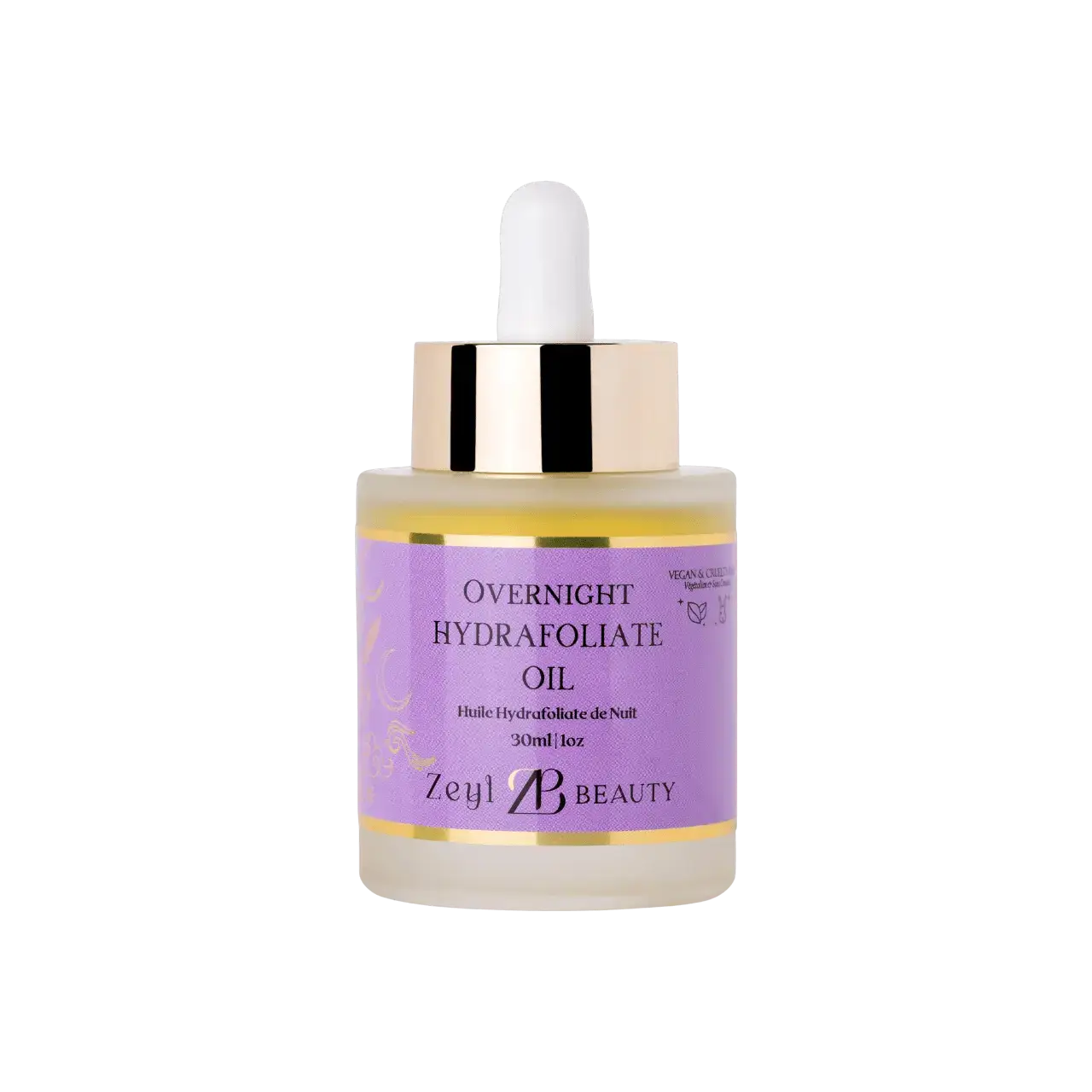 What its good for
☲ Uneven skin tone & roughness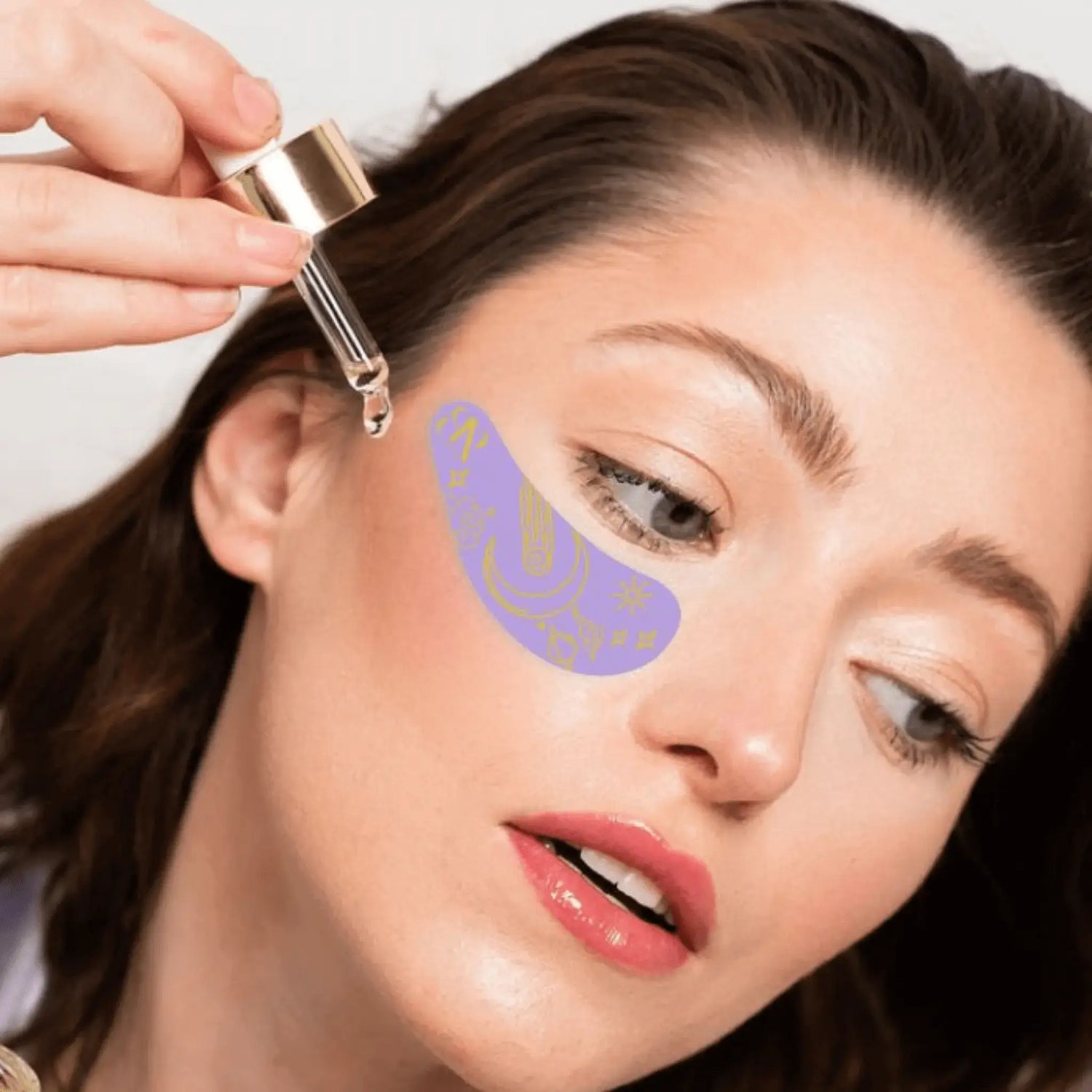 How to Use
After your evening cleanser and serums, apply 3-5 drops of oil to your fingertips and gently massage into your entire face. Follow up with the Glow to Bed Mask for an extra boost of hydration and overnight skin repair.
Real Results
97%

agreed skin was cleaner and acne was reduced*

96%

agreed skin had improved texture*

98%

agreed skin looked & felt more hydrated*
Frequently Asked Questions
Ingredients

Vitis Vinifera (Grape) Seed Oil, Rubus Idaeus (Raspberry) Seed Oil, Organic Moringa Oleifera Oil, Vitamin E, Organic Pelargonium Roseum (Rose Geranium) Leaf Oil, Salicylic acid, Valeriana Officinalis (Valerian) Root Oil, Lavandula Angustifolia (Lavender) Oil, Boswellia Carterii (Frankincense) Oil, Salix Alba (Willow) Bark Extract
When should I use this product

Overnight Transformative Oil should be used on clean skin. Therefore, cleanse skin and then apply your Oil.
Is it safe for sensitive skin

Overnight Hydrafoliate Oil is made up of 100% natural, nonirritating ingredients. Everyone's experience and skin can be quite different so we recommend reading the ingredients and preforming a patch test prior to your first use.
Is it safe for use during pregnancy

While formulated without endocrine-disrupting ingredients, please consult with your physician.
More product details

Elevate Your Skincare Regimen with Overnight Hydrafoliate Oil

Say goodbye to acne, dryness, and dull skin once and for all with our revolutionary Overnight Hydrafoliate Oil. This clarifying and balancing oil is the ultimate moisturizer for all skin types, delivering a powerhouse of benefits that will leave your complexion radiant and rejuvenated.

🌟 Balancing Brilliance: Overnight Hydrafoliate Oil is your skincare savior. It strikes the perfect balance, helping to defeat acne while moisturizing even the driest of skin types.

💧 Hydrating Marvel: Experience intense hydration like never before. Our oil penetrates deeply to nourish and moisturize your skin, making dryness a thing of the past.

🌺 Nourish and Renew: Combat fine lines and wrinkles with our anti-aging formula. This oil is designed to provide nourishment that leaves your skin looking and feeling youthful.

🌅 Overnight Transformation: Wake up to a revitalized complexion. This oil works its magic while you sleep, clarifying, and brightening your skin for an instantly refreshed look.

🌿 Clarifying Cleanse: Say goodbye to clogged pores and acne woes. Our oil helps cleanse your skin, leaving it clearer and free from blemishes.

🌈 Complexion Perfection: Achieve the complexion you've always dreamed of. Overnight Hydrafoliate Oil is your secret to a radiant and even-toned skin.

🍃 Suitable for All Skin Types: No matter your skin type, our moisturizing oil is here to elevate your skincare routine. It's gentle enough for sensitive skin and powerful enough for those in need of an extra boost.

🌌 A Nightly Ritual: Make Overnight Hydrafoliate Oil a staple in your skincare regimen. It's the key to nourishing, balancing, and transforming your complexion.

✨ Unveil Your Inner Radiance: Rediscover your skin's natural radiance and watch as fine lines, wrinkles, and dullness become a thing of the past.

Don't wait any longer to achieve the complexion of your dreams. Join the countless individuals who have transformed their skin with our clarifying and balancing Overnight Hydrafoliate Oil.